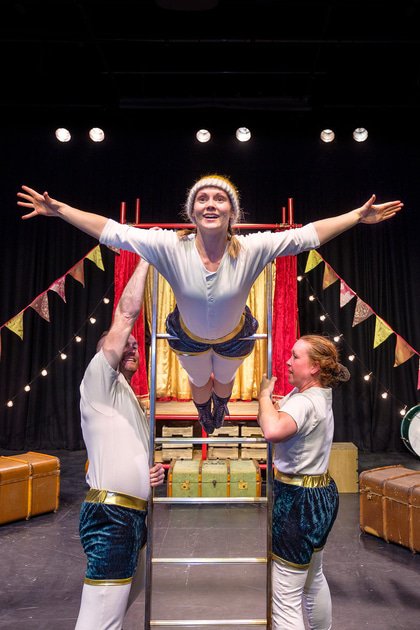 Join Titch, Ma and Pa on their riotous adventure with their adopted tiger cub. From a circus train in South Africa, to a steamboat on the Atlantic Ocean and onward to West Yorkshire, a ramshackle travelling troupe tell the unbelievable true story of a family of acrobats and their tiger.
Age guidance: 4+ years.
WHY? A high spirited balancing act of circus, puppetry, live music and song.
Courtyard Theatre
£10 (£8 under 16s)
Family and Friends (4 people) £32
Tickets/seats are not required for children under 18 months who are happy to sit on laps.