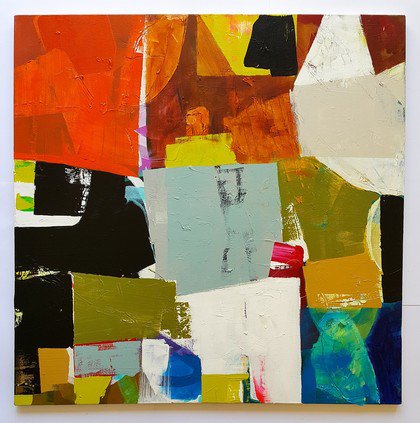 Dean fell under the spell of Abstract art as a bass playing art student in the late 1970s.
He tries to generate a series of visually interesting juxtapositions, which lead to a sense of wholeness and recognition as the piece finally slips into view.
Meet the Artist for his Private View on Friday 18th May between 6pm – 8pm.