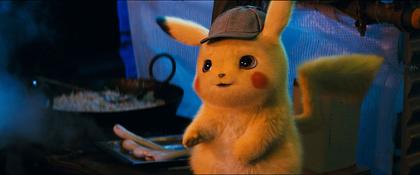 Dir: Rob Letterman 2019, 104 mins, US
The world of Pokémon comes to life! Ace detective Harry Goodman goes mysteriously missing. His son Tim wants to find out what happened. Aiding in the investigation is Harry's former Pokémon partner, Detective Pikachu - a hilariously wise-cracking, adorable super-sleuth who is a puzzlement even to himself.
WHY? Tim and Pikachu join forces on a thrilling adventure to unravel the tangled mystery
'The Ryan Reynolds-voiced family adventure seamlessly merges animation and live action' ★★★★ The Guardian
Click here to read the full review.
£8 (£6 under 16s)
Family & Friends (4 people) £24.