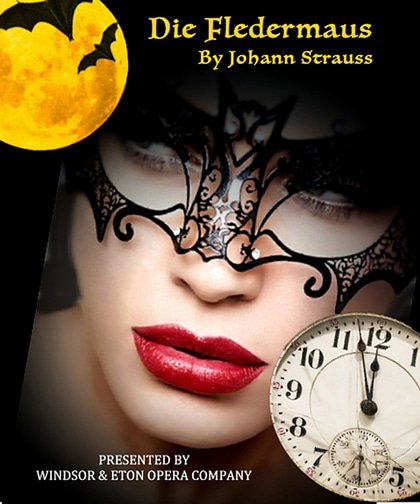 Windsor and Eton Opera bring a special opportunity to revel in this fully costumed with orchestra, light hearted Opera Die Fledermaus. Thoroughly
Thoroughly high-spirited, with numerous waltz and polka themes. Packed with philandering, comic deceits, a farce of fun and greatly enjoyed music, including the aria aptly called Laughing Song.
WHY? First performed in 1874, the opera continues to be an audience pleaser right into the 21st century
Courtyard Theatre
£18

Presented by Windsor and Eton Opera.