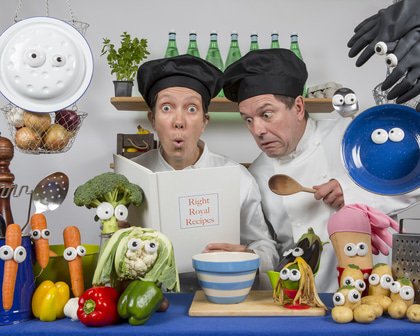 Presented by Noisy Oyster.
When the king asks for a higgledy piggledy pie for his supper the royal chefs are thrown into a spin - especially when they find the cupboard is bare! The chefs are helped by their vegetapals to collect the special nursery rhyme ingredients.
WHY? Featuring puppets made from vegetables, a hula hooping butternut squash, original music, clowning and a rather large pie!
Suitable for ages 3+ years.
Studio
Tickets: £10 (£8 under 16s)
Family & Friends (4 people) £32