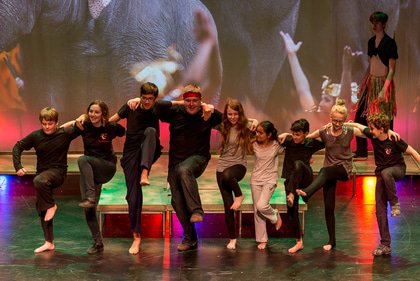 Led by Troublemaker Theatre Company
Create a play from scratch in just three days!
Explore different elements of theatre such as acting and script writing before performing your masterpiece at the end of the course.
This year's theme is The Plastic, Fur and Digital Meltdown
It's games vs. toys, the battle for supremacy has begun. Come and help create this show from scratch. With nothing but a starting idea and a title you will devise a performance to entertain and amuse, with the guidance of professional theatre practitioners.
Could Barbie beat Mario in a celebrity wrestling match? If Paddington was stuck in the world of Minecraft would everything be made of marmalade sandwiches? Can Action-man escape from the Snakes and Ladders prison? The ideas are up to you.
Mon 9 – Wed 11 Apr
10am – 4pm (Wed 5pm)
£90 (£80 Advantage Card)
Suitable for ages 10+ years.
Click here to visit the Troublemaker Theatre Company website