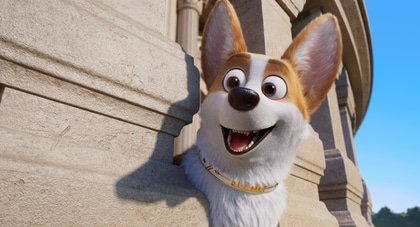 Dir: Ben Stassen and Vincent Kesteloot 2019, 85 mins, BE
Follow the adventures of Rex, the British monarch's most beloved dog. When Rex loses track of his mistress, he must make new friends to find his way back home. During his epic journey to return to the queen, Rex falls in love and discovers his true self.
WHY? Featuring the voices of Jack Whitehall and Julie Walters
£8 (£6 under 16s)
Family & Friends (4 people) £24.