M
C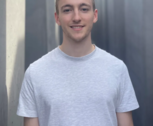 Pianists at Norden Farm 1: Henry Cash
Henry Cash was the second prizewinner at the 2021 Mottram International Piano Competition held in Manchester.
We are delighted to welcome Henry to Norden Farm. His wide-ranging programme ends with Brahms' titanic and revelatory F minor Sonata, an inspiring listen. Come and hear a future star!
Beethoven Sonata in F sharp major, Op.78
Debussy Images (Book1)
Scriabin Sonata No.5
Rachmaninov Prelude in B minor
Brahms Sonata in F minor, Op.5
Courtyard
£18
M
C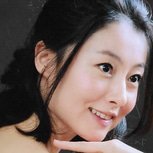 Pianists at Norden Farm 2: Meng Yang Pan
Meng Yang Pan has made several concerto appearances with St John's Chamber Orchestra.
She makes a welcome return in a solo recital with a stunning virtuoso programme, taking in famous transcriptions, a kaleidoscopic showpiece by Schumann, and Gershwin's evergreen Rhapsody in Blue. And as with all the recitals in this series, there's a nod in the direction of Rachmaninov, in the 150th anniversary year of his birth.
Wagner,Liszt Liebestod from Tristan und Isolde
Schubert / Liszt Erlkönig
Schumann Carnaval
Rachmaninov Prelude in B flat Major
Rachmaninov Vocalise
Glinka / Balakirev The Lark
Gershwin / Wild Etude No 7 Fascinating Rhythm
Gershwin Rhapsody in Blue
Courtyard
£18
M
C
St John's Chamber Orchestra
Celebration concert for the life of Renée Wilson
Oliver Simpson (cello)
Nigel Wilkinson (conductor)
Mozart Overture Cosi fan tutte
Haydn Cello Concerto in C
Beethoven Symphony No.3 (Eroica)
The epic Eroica Symphony marks the fourth instalment of St. John CO's cycle of the Beethoven symphonies (2021-25). Prize-winning young cellist Oliver Simpson has appeared at Norden Farm on several occasions, and here plays Haydn's irrepressibly good humored concerto, only rediscovered in the mid 20th century and now his most widely performed concerto.g.
Courtyard
£20