M
J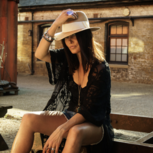 Jo Harrop and Friends
Jo Harrop is an accomplished singer on the London Jazz scene, appearing at the Royal Albert Hall, The 606 club, Pizza Express Jazz Club, amongst many other respected venues.
Having started out as a singer/songwriter, including writing a song for Acoustic Alchemy's album, Radio Contact, which was featured on Courtney Pines, Jazz Crusade radio show, she was also a backing singer for several international stars, before establishing herself as a Jazz singer. 
Featuring Alex Hutton (piano), Jihad Darwish (bass) and drums to be announced.
'This girl was born to sing jazz, all the warmth and sensibility to melt even the chilliest of hearts' Blues & Soul Magazine
'Harrop has Excellent tone and great stage prescence' Marlbank
'Her voice is amazing, think Isaly whiskey, or tannin rich red wine - deep' Lance, Bebop Spoken Here
Studio
£16
M
J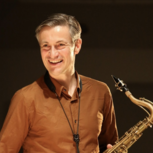 The Dave O'Higgins Quartet
Dave O'Higgins' tenor and soprano sax sounds are highly personal and recognisable, with a clear sense of melodic development and adventure.
A popular performer with the public, with an excellent sense of pacing and presentation, he has a wide palette from Charlie Parker, Dexter Gordon, John Coltrane, Joe Henderson through to Stanley Turrentine and Michael Brecker. He has relentlessly pursued artistic and sonic exploration and development with a deep respect for the tradition of the music.
Dave is a highly regarded educator at the London College of Contemporary Media, where he is the Jazz Pathway Leader.
He also runs a small specialist jazz recording studio (JVG), in search of the optimum way of recording jazz musicians through a combination of old techniques (á la Rudy Van Gelder) and newer innovations.
Dave has worked with some of the world's finest musicians, including: Joey Calderazzo, Joe Locke, Dave Kikowski, Eric Alexander, Grant Stewart, Max Ionata, Phil Dwyer, Adam Nussbaum, Joe Lovano, Phil Woods, Jimmy Smith, Nancy Wilson, Peggy Lee, Kurt Elling, Wayne Shorter, Eddie Gomez, Billy Childs, Abdullah Ibrahim, Chico Chagas, Stephane Grappelli, Michel Legrand.
He has released 20 CDs as leader to date. He also wrote and produced the last Matt Bianco album, Gravity.
'O'Higgins plays with quite exceptional fluency and his fund of ideas never runs out' The Observer
Studio
£16
M
J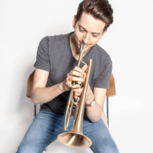 Remembering Clifford Brown
Freddie Gavita (trumpet) is a fearless improviser and virtuoso trumpeter. He is one of the UK jazz scene's brightest lights having just won the 2017 British Jazz Award for best trumpet.
His debut album "Transient" was very well received with a four star review in the Guardian as well as glowing reports from the online jazz community. The band has just completed a 12 date UK tour playing music from Transient Gavita is a graduate of the Royal Academy of Music and the National Youth Jazz Orchestra, he rose to prominence through the John Dankworth Orchestra, and has been a member of the Ronnie Scott's Jazz Orchestra since 2007. He currently holds the trumpet chair in the Ronnie Scott's Club Quintet.
Freddie has played with, among others including: Peter Erskine, Joe Locke, John Hendricks, Kenny Wheeler, Stan Sulzmann, Tim Garland, Jon Faddis, Kurt Elling, Gregory Porter, Curtis Stigers, Paloma Faith, Jess Glynne, Seth McFarlane and Dionne Warwick.
Tonights concert will be focusing on the music of Clifford Brown, an iconic figure in the Bebop era. Clifford Brown left us with an amazingly varied and timeless collection of compositions.
"Bebop for the 21st Century" Patrick Hadfield, London Jazz
"A talented trumpet prodigy" John Walters, the Guardian
Studio
£16