M
J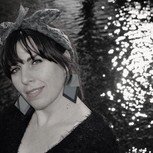 Rosemary Clooney: A Life in Song
Natasha Seale fronts an all-star band to celebrate the life and music of the iconic vocalist Rosemary Clooney.
She presents her heartfelt tribute through a blend of narrative and a repertoire drawn from the delights of the 1950's popular song book. Expect sensational swing, Latin grooves and familiar favourites steeped in the jazz tradition.
Natasha's infectious energy and superb vocal performance take audiences on a journey through Rosemary's rich and diverse career spanning 50 years. With classic favourites such as Come on-a My House to the Concord years featuring songs by Duke Ellington and Billy Strayhorn. She weaves charming anecdotes around the glitterati and close company Clooney kept with Bing Crosby, Frank Sinatra, Nelson Riddle, The Gershwins, Billie Holiday and Judy Garland.
WHY? 'Natasha brings her own blend of pizzazz and musicality, breathing new life into these wonderful songs. Not to be missed' Claire Martin OBE
'A delight to listen to' Fiona Mountford, Evening Standard
Studio
£15 (£13 conc)
M
J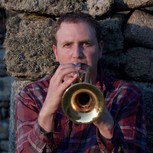 Nick Smart (trumpet)
One of Europe's most creative jazz musicians.
His versatility as a trumpet player has allowed him to perform alongside many international jazz stars including George Russell, Bob Brookmeyer, John Hollenbeck. Supported by The Pendulum Quartet: Will Gibson (sax/bass clarinet), Alex Hutton (piano), Andy Cleyndert (bass) and Clark Tracey (drums).
WHY? 'Smart plays with brightness, tight timing and subtle intonation' The Guardian
Studio
£15 | £13 conc | £5 under 16s
M
J
Peter Churchill (vocals/piano)
Peter's innovative style and astonishing creativity always produces a performance with the wow factor.
He is highly respected in his field as lecturer in Jazz Vocals and Choral Jazz at the Royal Academy of Music and Guildhall. Supported by Simon Allen (saxes), Andy Cleyndert (bass) and Clark Tracey (drums).
WHY? Pete has been accompanist to legendary jazz singer Mark Murphy and conductor of the Kenny Wheeler Big Band
Studio
£15 | £13 conc | £5 under 16s