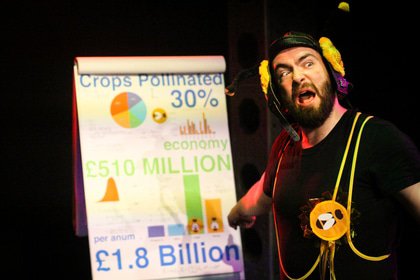 An exhibition created with local schools and inspired by Me and My Bee, a show in the Jump In! Family Arts Festival.
Albert Einstein said that without the bees, humans have four years left to live. We rely on bees to pollinate one third of the crops we use as food.
This special multi-sensory experience for diverse family audiences including children with SEN, explores the importance and plight of bees, and gives ideas for what we can do to help the bee population.