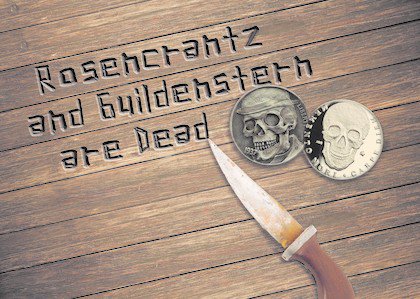 Rosencrantz and Guildenstern Are Dead, set against the backdrop of Shakespeare's Hamlet, is a mind-bending situation comedy. It follows two minor characters, Rosencrantz and Guildenstern, as they stumble their way in and out of the action.
Tom Stoppard's iconic drama sees the pair engage in an ongoing philosophical debate about free will versus predestination, each trying to prove absurd positions through misbegotten experiments. Half a century after its premiere on the Old Vic stage, Maidenhead Drama Guild present a modern, fully immersive version in the round.
WHY? This production is full of slapstick comedy, physical theatre and Stoppard's wonderful wry humour
This amateur production of Rosencrantz and Guildenstern Are Dead is presented by special arrangement with Samuel French, Ltd.
Studio
£13 (£11 conc)