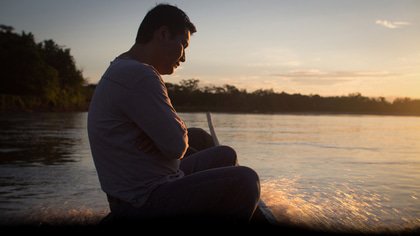 Dir: Heidi Brandenburg, Mathew Orzel 2016 | 103 mins
(Spanish with English subtitles)
Taking you directly into the line of fire between powerful, opposing Peruvian leaders. President Alan Garcia is eager to enter the world stage, taking drastic action to do so. He is met with fierce opposition from indigenous leader Alberto Pizango. A tense war of words erupts into deadly violence.
WHY? Award winning documentary from Maidenhead based filmmaker Taira Akbar
'A potent chronicle of the fight between indigenous tribes and government-supported business interests in the Peruvian Amazon' Variety Magazine
Click here to read the full review.
£10.50 (£9.50 conc)
Special Ticket Offer
£9 (£8 conc) tickets when you book for three films at the same time. Offer excludes event cinema screenings. Offer applied in basket.
Movie Mondays Offer
Monday film screening tickets are £7 and include a free cup of tea or filter coffee.