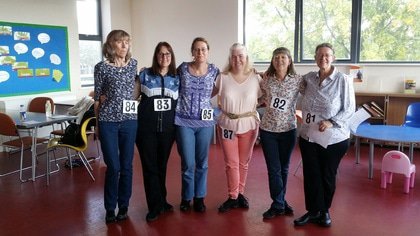 Led by Julie Antonsen
Line Dancing is a mix of dance styles ranging from Waltz and Cha Cha to Irish Dancing style. We use a variety of music to accompany these styles such as Shania Twain and Keith Urban (country) to Rebecca Ferguson and Megan Trainer (pop) with everything in between.
No partner necessary.
Additional session - Sun 17 Dec
£7 per class or £42 per 6 week course
Suitable for 18+ years