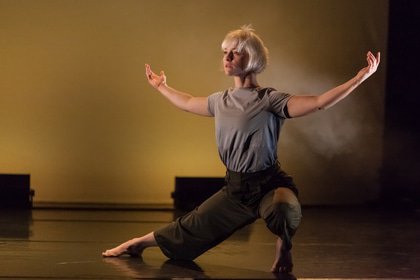 SCRATCH brings together five different dance artists to share brand new works.
An exciting evening of contemporary dance theatre that gives emerging artists a unique platform. Produced by Charlie Dixon (4Motion Dance Theatre co and Laowai Collab Dance).
4MDT Youth Company present a piece in development named Crossing the Lines. Lizzie Hewitt will be joined by musician Tom Grashion for Microcosm. 4 Motion Dance Theatre Company will be performing site specific work Pick Up; a visceral and gritty piece exploring themes around grief, loss and loneliness.
Elisha Hamilton Dance Company present RETALE, a sensitive and playful look at aspects of adulthood, desiring security and clarity in an ever-changing landscape. And What is Written Dance Company perform a piece which shows the struggle of how people fight to break free of oppression in The Awakening.
The choreographers will be available at the end of the evening to take any questions and feedback from the audience.
WHY? Join professional dancers and choreographers for an evening of bite size contemporary dance
Studio
£8 (£6 conc)