C
F
S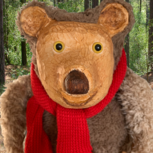 Oldilocks and the 3 Bears
Oldilocks finds a teddy bear in the park and remembers a delicious bowl of porridge she tasted years ago in the woods. Something else happened but she can't quite remember what… so she sets off for the forest.
Join Oldilocks as she sets off for another adventure followed by a scruffy old pigeon. Will she find the bears' house and what will happen then?
A wonderfully funny and warmhearted celebration of the classic story, starring a naughty old lady who looks very familiar… and 3 funny bears who love their breakfast.
Expect to be spellbound by lovingly crafted puppets, music and some steaming bowls of porridge!
The latest show from Garlic Theatre, who have previously brought Eggs on Legs, Three Billy Goats Gruff and Three Little Pig Tails to Norden Farm.
Age guidance 3+ years
Courtyard Theatre and Live Stream
Run time 50 minutes.
£11 | £9 under 16s
Family & Friends Ticket (4 people) £36
Livestream Ticket £10 per household

In line with current government guidelines, this event has a reduced capacity with socially distanced seating. This is subject to change as we monitor government advice. Tickets can be purchased as unallocated and seats will be assigned before the event.
Online streaming tickets are also available for this event – so you can enjoy the show live from the comfort of your home.
Please prepare for your visit by reading our latest Visitor Information here. This includes important information about face coverings, social distancing and measures we have implemented to keep everyone safe when visiting Norden Farm.
F
S
C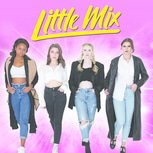 Pop Divas Live!
Get ready to experience all your favourite pop divas as the greatest female stars of today appear on the same stage for the first time ever!
The UK's number one girl band tribute, Little Mix kick off the show, then Taylor Swift, Ariana Grande, Katy Perry, Beyoncé and Rihanna all join in the fun for two hours of non-stop hits. There's even an appearance from American YouTube teen sensation JoJo Siwa, making her Pop Divas Live! debut for 2020!
Whether you're a grown up who listens on the radio or a little one who watches on a tablet, we guarantee you'll love every tune! There's even a chance for four lucky little divas to join the stars live on stage!
WHY? Whether you are 4 or 64, don't miss the UK's number 1 pop tribute!
Courtyard Theatre
£14 (£12 under 16s)
Family and Friends ticket £48
F
S
C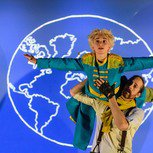 The Little Prince
Brand new show from Luca Silvestrini's Protein.
The classic tale reimagined on stage for children and their grown-ups.
Welcome to the incredible story of The Little Prince, retold by a pilot stranded in the desert. Find out how the Little Prince leaves behind his own tiny asteroid and journeys through the universe, coming face to face with the baffling world of grown-ups!
Once on planet Earth, the Little Prince is welcomed by a mysterious snake and a wise fox before encountering the lone pilot. Together they discover the beauty of friendship and the complexity of love. Based on the world-famous story by Antoine de Saint-Exupéry, The Little Prince brings Protein's award-winning mix of dance, humour and spoken word.
Suitable for everyone young and old.
WHY? 'Luca Silvestrini is the sharpest of comic choreographers' The Guardian
Courtyard Theatre
£12 | £10 under 16s
Family and Friends (4 people) £40
Run time 60 minutes.