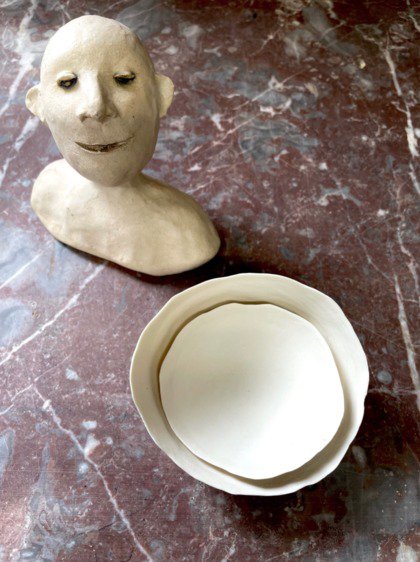 Led by Helen D Evans
The intention is to spend 4 weeks to create a series of hand formed work out of clay. We will be trying out a different technique each week and hope to have at least 4 pieces of work by the end of the course.
The sessions are bite size and are intended for individuals to develop their own work each week and then to carry on in their own time.
Clay is included in the price. Clay packs to be collected from Norden Farm's Café Bar on Thur 22 July and Fri 23 July, 11am-10pm.
After the course. You can arrange to have your work fired by Helen at an additional cost of £10, this includes a bisque firing and a glaze firing with a choice of one coloured glaze for you to decide when you drop off your work to her studio.
You will be notified via email or WhatsApp regarding the collection of your work.
Please see information sheet for more information.
Fri 23 Jul - Fri 13 Aug
4pm - 5pm
£44 per 4 week course
Booking cut off time: 6pm on Thur 15 July
Click here to download the information sheet.
---
How do our online classes work?
The classes will take place via a video stream on Zoom where you'll be able to use the camera and audio on your tablet, laptop or other device to see and hear the tutor and other participants.
You simply need to book on to your class or workshop of choice as normal by the cut off time. We'll then send you a booking confirmation email with a link to your session, password and a meeting ID.
If you'd like to learn more about joining a meeting on Zoom, click here for a handy guide.