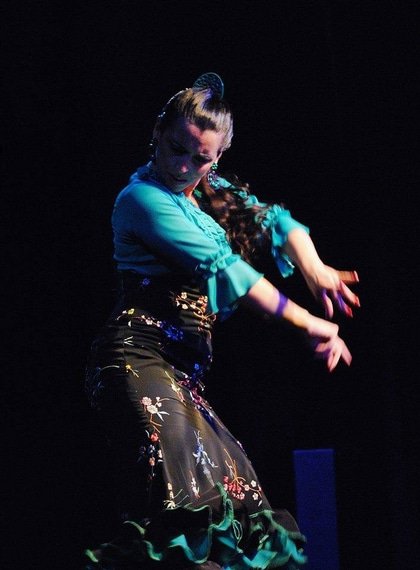 Led by Leticia Abella Iglesias
Start the weekend with the rhythm and passion of Flamenco! Step into the atmosphere of Andalusia – its movements and music. Start by learning the basic steps and progress through the courses, in a relaxed and fun environment!
Autumn
Fri 15 Sept – 20 Oct (exc 13 Oct) and Fri 3 Nov – 8 Dec
7.45pm – 8.45pm (7.45pm - 9.15pm on Fri 15 and 22 Sept)
£42 per 6 week course
Suitable for 18+ years
Click here to download the Friday Night Flamenco Information Sheet.