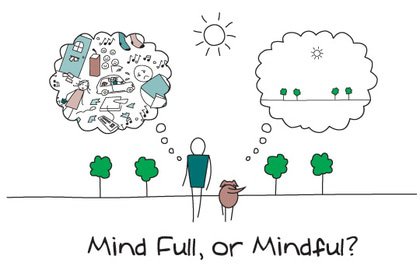 Led by Jane Barker.
Relaxed drop in sessions (advance booking recommended).
Step out of 'busy, busy, doing, doing' and drop into just 'being', to find some calm amongst the chaos. Learn how to focus on the present to help manage thoughts and feelings and to improve mental wellbeing.
Beginner's Mind
Tues 12 Sept
With a new academic year just starting it gives an opportunity to see things with a new perspective. Mindfulness teaches us to step out of automatic pilot to see things with beginner's mind.
Mindfulness for Anxiety
Tues 10 Oct
Anxiety is a natural, if unpleasant, response to stressors which can really interfere with our enjoyment of life. Come and see how mindfulness can help us recognise and manage our anxiety.
Mindfulness for Depression
Tues 14 Nov
Research at Oxford University has proven Mindfulness as effective in dealing with recurring depression through taking a neutral stance on negative feelings and accepting what we feel with detachment. Come and find out more.
Christmas Peace
Tues 12 Dec
An opportunity to step away from all the usual frantic Christmas preparations and hold an intention to embody the peace and goodwill of the season.
7.30pm – 9pm
£10 per session
Suitable for 18+ years