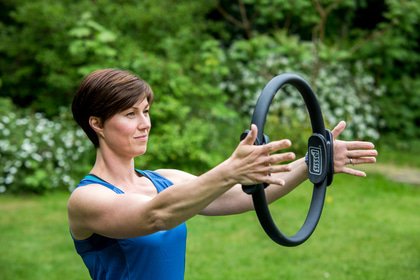 Led by Zoe Brennan.
Suitable for people with some Pilates experience or those who are looking for a slightly more challenging class. Still covering alignment, breathing and centering but with more focus on strengthening and toning your body. At the end of the class we will take a few moments to relax and unwind.
Fri 10 May - 26 Jul
12.30pm
£12 per class
£50 per 5-week course
Download the Information Sheet for Pilates here
---
Food and drinks can be purchased from our Café Bar. If you are providing your own lunch we ask that you eat this in the workshop space. Only Norden Farm's catering can be consumed in the main foyer.
Norden Farm is a charity that operates on extremely tight margins and every penny really counts. Income from the Café Bar is essential to support our running costs. If you are able to support the charity, by buying food and drink from our Café Bar when you are here, it really helps.