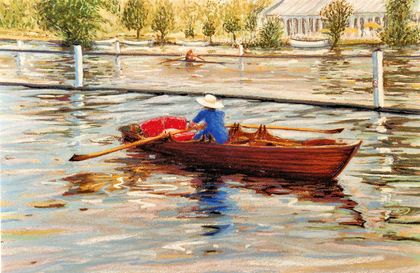 Led by Jo Hall
Reflections have fascinated artists down the ages. Using the medium of pastel we will explore reflections on flat surfaces like windows. on still and ruffled waters, the distortions of reality reflected in curved surfaces like spoons and kettles, and lastly the strange world of internal reflection that occurs in small fish tanks and jars with flat sides. References will be available but you are encouraged to bring your own.
Please bring your own materials as described in the information sheet.
Tues 1 Mar - 5 Apr
12.30pm - 3.30pm
£120 per 6 week course.
Please prepare for your visit by reading our latest Visitor Information here. This includes important information about face coverings and measures we have implemented to keep everyone safe when visiting Norden Farm.
---
Click here to download the information sheet for Jo Hall's Spring sessions, including materials details.
---