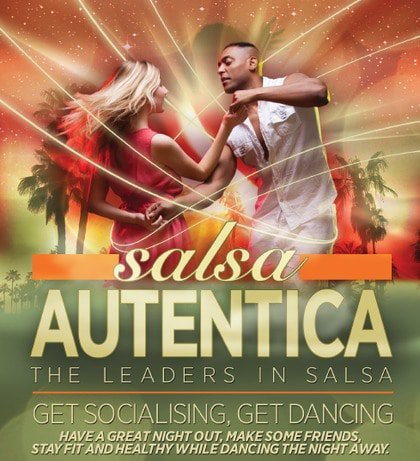 Led by KK from Salsa Autentica
Finish your week on a high! Join us for cosy nights of dancing to popular salsa tracks throughout the autumn and winter. Make Friday your fun night at the farm as we share how to dance authentic salsa with you.
8pm-9pm
Salsa class for beginners, improvers and those new to Cuban salsa, or those who simply want to practice their technique. Our aim is to offer you fun classes that introduce you to authentic salsa and then consolidate your experience in a friendly environment.
9.15pm-10.15pm
Social dancing for all, including a 30 mins masterclass for experienced salseros – only £5. Let us help you to perfect your Cuban motion, increase your repertoire of moves and become more adept at responding to the music and your partner.
Remember, you don't need to bring a partner – just a sense of fun!

Autumn
Fri 13 Sept - 18 Oct and Fri 1 Nov - 13 Dec (exc 15 Nov)
8pm-9pm | Class for beginners/improvers and those new to Cuban salsa
9.15pm-10.15pm | Social for all including a masterclass for experienced salseros
£7 per class | £42 for the 6-weeks
£5 for social
£10 for both | £60 for the 6-weeks
Click here to download the Salsa at the Farm Information Sheet.
---
Food and drinks can be purchased from our Café Bar. If you are providing your own lunch we ask that you eat this in the workshop space. Only Norden Farm's catering can be consumed in the main foyer.
Norden Farm is a charity that operates on extremely tight margins and every penny really counts. Income from the Café Bar is essential to support our running costs. If you are able to support the charity, by buying food and drink from our Café Bar when you are here, it really helps.