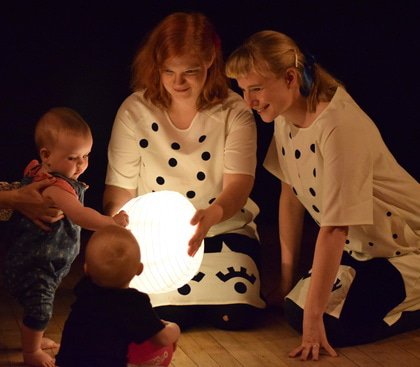 Presented by Tiny Light Theatre.
Welcome to the town of Blank Page! Meet its inhabitants as they take you on a scrinchy scrunchy papery journey. What would you draw on the biggest piece of paper you've ever seen?
WHY? A gentle first adventure into theatre for babies, young children and their grown-ups
Age guidance: 0-3 years.
Studio
£12 standard (includes a baby/infant under 3 years), additional child £8