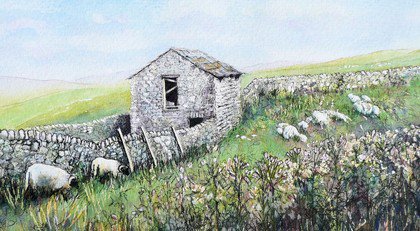 Led by Jo Hall
Make ink and watercolour drawings of constructions in the landscape, from allotment sheds and stone walls, to dolmens and ancient hill forts inspired by the works of John Piper. These may include resist and found paper collage elements.
Please bring own materials.
Tues 16 Oct – 6 Nov
10am – 1pm
£70 for 4 week course
Click here to download the Shacks, Stones, Walls and Ruins Information Sheet.