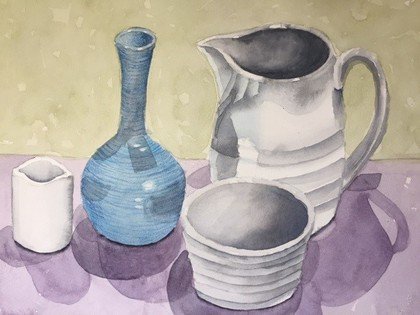 Led by Caroline Crawford.
Working in watercolour, using Italian Artist John Georgio Morandi as a reference - famous for using a muted palette and still life studies.
Sat 15 Jun
10am – 3.30pm
£44 per session plus £4 materials cost to tutor per session.
Click here to download the Painting Studies Information Sheet.